Every month Bella Vita Gourmet Olive Oil will feature a recipe using our products. We will give you ideas of great tasting foods using Olive Oil and Balsamic Vinegars.
Bella Vita Gourmet Olive Oils & Balsamics will concentrate on healthy great tasting foods that give you healthy ways to eat without sacrificing flavor.
Pasta with Mushroom & Sage Olive Oil
Ingredients
4 tablespoons Wild Mushroom & Sage infused Olive Oil
6 fresh sage leaves, cut in thin strips
2 oz. pancetta thinly sliced (optional)
1 tablespoon fresh lemon juice
1/3 cup grated Pecorino Romano
kosher salt and fresh ground pepper to taste
12 oz. dry pasta of choice, cooked al dente in lightly salted water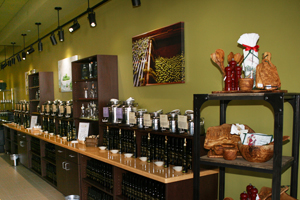 Directions
While your pasta cooks add the olive oil to a large saute pan over medium heat. Add sage leave strips and (pancetta if using). Fry for a couple of minutes until the sage and pancetta strips are crispy but not burnt. Add the lemon juice and whisk. Set aside. Drain the pasta but leave a fair amount of cooking water in the pasta. Add the wet pasta to the saute pan and return to heat tossing to coat and thicken the sauce. Test for seasoning, adding fresh ground pepper and additional salt if desired, and serve immediately
Watch For Next Month's Recipe!
[ninja_form id=3]